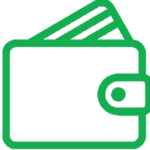 Low Wholesale Prices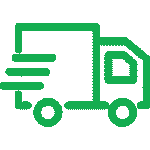 nationwide delivery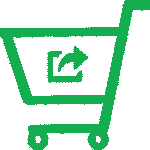 Open to businesses & public
Description
Description
High-performance cement bonded particle building board
RCM Cemboard is a rigid, medium density, high-performance cement bonded particle building board that offers great strength and stability with the workability of wood.
Cemboard is used primarily as an external sheathing board. It provides excellent acoustic properties making it an excellent acoustic building board. Used extensively on both metal and timber frame structures, it is also a great choice for modular and offsite builds.
Cemboard can be used behind all types of facade solutions, as well as in many acoustic floor and roof constructions.
Workability
RCM Cemboard can be cut, drilled, and nailed using conventional hand tools; offering many of the properties of timber.
For cutting the product in any volume, we recommend the use of an RCM poly crystalline diamond Dart Blade to avoid excessive wear on other blades. Alternatively, RCM offers a complete fabrication service, please contact our technical department for details.
Key applications
Sheathing board
Acoustic flooring
High impact partitioning
Acoustic roofing
Shuttering
OEM applications
Specifications
Additional information
| | |
| --- | --- |
| Application | Floor, Roof, Walls |
| Brand | RCM |
| Fire Rating | B-s1,d0 |
| Edging | Square |
| Thermal conductivity | 0.020 W/mK |
| Length | 2400mm |
| Width | 1200mm |
| Thickness | 12mm |
| Material | Cement Based |
| Product type | Board |
| Coverage | 2.88m2 |
Questions & Answers (3)
Questions and answers of the customers
12MM RCM CEMENT PARTICLE BOARD Is this board fire rated to 30mins?

Q

12MM RCM CEMENT PARTICLE BOARD Is this board fire rated to 30mins?

answer now

Asked by

June 10, 2021 5:28 am

on

Answered by the admin

Hello Andy this product has a fire rating of B-s1,d0 ( B - Limited contribution to fire, s1 - Emissions absent or very little d0 - No burning droplets ) which isn't a non-combustible product.

 

We can now offer a new product called Y-wall RCM Cement Building Board which is  EN 13501-1 class A1 ( non-combustible board ), however, it hasn't got fire test records in minutes.

 

You can also find the infamous Magply Fire Rated Boards that should meet your fire rating requirements (please click here for further information on the product Fire Rating Brochure ) which is available to purchase at our sister department: https://sheetmaterialswholesale.co.uk/?s=magply&post_type=product&dgwt_wcas=1

Is this equivalent to knauf Aquapanel boards?

Q

Is this equivalent to knauf Aquapanel boards?

answer now

Asked by

June 9, 2021 4:08 pm

on

Answered by the admin

Hello Minesh, the RCM Particle Board have a lower class of fire rating, unlike the Knauf Aquapanel boards which are non-flammable.  Also, it depends on the application that you intend to use the product as Knauf Panelboards divide into exterior rendering and interior use boards. We do stock non-combustable  Y-wall Boards for internal applications use and our sister department has Magply Exterior Rendering Boards

Is it enough water resistant to fix it around the basement of the house

Q

Is it enough water resistant to fix it around the basement of the house

Asked by

June 3, 2021 12:35 pm

on

There are no answers for this question yet.

Answer now