Due to some stock allocation, transportation lead times may be longer than displayed.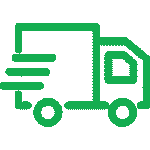 2-5 working days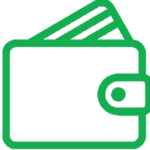 Low Wholesale Prices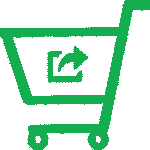 Open to businesses & public
Description
Description
Length: 6650mm
Width: 1160mm
Perforated: 580mm (x2) 386mm (x3)
Thickness: 150mm
Roll size: 7.71m2
Thermal conductivity: 0.044W/mK
Thermal resistance: 3.40m²K/W
Reaction to fire: A1 to BS EN 13501-1
ISO 14001 accredited
Application
Lofts – insulating between and over joists.
Fire classification
Multi-Roll 44 is classified as non-combustible with a Reaction to Fire Classification A1 when tested to BS EN 13501-1.
Vapour resistance
Multi-Roll 44 possess negligible vapour resistance allowing vapour to pass freely through the insulation.
Handling & storage
Multi-Roll 44 is supplied compression packed in polythene to provide short term protection. For long term protection, the product must be stored indoors or under a waterproof covering in order to protect against weather damage. Multi-Roll 44 should not be left permanently exposed to the elements.
Standards
Multi-Roll 44 is manufactured to comply with the requirements of CE Marking 93/68/EEC and Technical European Harmonised Standards BS EN 13162: 2012, BS EN 13172: 2012. Also manufactured in accordance with BSI Quality Assurance Standard BS EN ISO 9001: 2008.
Specifications
Additional information
Questions & Answers
Questions and answers of the customers
There are no questions yet. Be the first to ask a question about this product.