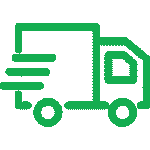 2-5 working days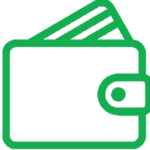 Low Wholesale Prices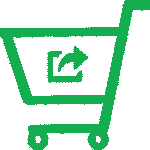 Open to businesses & public
Description
Description
60mm URSA Acoustic Roll is a lightweight, non-combustible, unfaced glass mineral wool product used for sound insulation of lightweight metal or wooden stud partitions in both new and existing buildings. This product is manufactured from sand, an abundant, sustainable resource and may also utilise up to 80% post consumer glass waste. It comes in 2 x 600mm width split.
APPLICATION
Timber or metal framed internal partition walls
Timber or metal framed separating walls
Timber separating floors
CHARACTERISTICS
URSA Acoustic Roll has minimal resistance to the passage of water vapour, thus allowing the floor or wall construction to breathe.
URSA Acoustic Roll has excellent sound insulation characteristics to help meet the Building Regulation and Robust Details requirements.
URSA Acoustic Roll also has good thermal insulation characteristics and enhances the thermal comfort of the building.URSA Acoustic Roll is lightweight yet tough, resilient and easy to install.  It is easily cut using a sharp knife.
Compaction of the rolls in their manufacture saves space in both storage and transport.
URSA Acoustic Roll is rot-proof, durable and maintenance free. It is non-hygroscopic and will not slump in normal use.
CERTIFICATION
All of URSA products carry the CE Mark to show compliance with the harmonized European Standard BS EN 13162 and are quality assured to ISO 9001
Outstanding product quality manufactured to ISO 9001 Quality Systems
Glass wool products do not contain or use in their manufacture ozone depleting chemicals such as CFCs and HCFCs. The Ozone Depletion Potential (ODP) is zero
URSA Acoustic Roll has a Global Warming Potential (GWP) of zero
Specifications
Additional information
| | |
| --- | --- |
| Amount | 12 |
| Brand | Ursa |
| Application | Floor, Walls |
| Material | Glass Mineral Wool |
| Product type | Roll |
| Thickness | 60mm |
| Length | 10m |
| Width | 1200mm |
| Roll Coverage | 12m2 |
| Thermal conductivity | 0.035 W/mK |
| Facing | Mineral Wool |
| Fire Rating | A1 (BS EN 13501-1) |
| Features | Acoustic |
Questions & Answers
Questions and answers of the customers
There are no questions yet. Be the first to ask a question about this product.